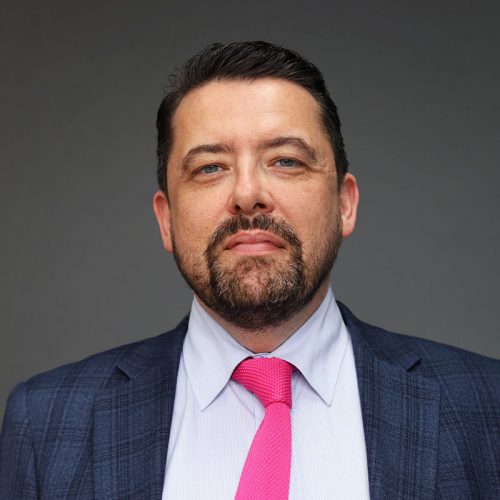 For me, the best thing about being a Solicitor is getting to know and spending time with a diverse range of clients. A lot of what I do is not solely focussed on the law, it is dealing with people on a personal level, talking through various options and deciding how and in what ways I might be able to assist them. I also love promoting the Company and going out to talk to people about the business.
I enjoy my 'day job' as head of the Estates Department but I have other responsibilities in relation to management, compliance, training, supervision and networking. As Compliance Officer for Legal Practice and Finance & Administration,  I need to pay close attention to regulations and reporting and being part of most of the Company's decision making. These roles are a million miles from making Wills for people, but I love every aspect of my role and find that I am always busy – just the way I like it.
At Black Norman we have very experienced Senior Solicitors and an excellent support team who are more than happy to go to the nth degree to provide the very best personal service. In a way all firms of Solicitors do very similar things, but we are conscious that clients need to feel like we are neither distant nor unapproachable and that our team of experts will constantly be available to guide them through any problems or issues that may arise.
We are a boutique practice that demanding, high-end clients use and keep coming back to because of the quality of service they receive and the speed with which their matters are turned around, which we believe is second to none. Our senior Solicitors will routinely take calls from clients outside of business hours, even if that is just to act as a sounding board. We are not changing the world, but it does mean a lot to our clients and is certainly not commonplace among other high street firms.
In my working life I feel it is important to broaden your horizons and get away from your desk to meet people and learn from other areas of this business and other businesses generally. It is also important to give new things a whirl, especially if you have nothing to lose. My mantra: "be the person who says "I can do that, let me have a go""
Richard has been Head of Private Client at Black Norman since July 2014. Richard advises on Wills, Lasting Powers of Attorney, The Court of Protection and the Administration of Estates. Richard is also the firm's Training Partner and takes a keen interest in the marketing of the firm and Social Media. Richard enjoys being involved in BNI at Lima BNI in Liverpool City Centre. Previously he has been a member at Links Chapter, Birkdale and Cheshire Oaks Chapter, taking on the roles of Chapter Director, Education Co-ordinator and Mentor Co-ordinator. He loves spending time with his daughters and wife, camping, curries (eating more so than cooking) and sampling real ale. His burning desire is to go on a long camper van trip.
Richard has been qualified for over 15 years and is experienced in all aspects of Wills, Probate, Trusts, Powers of Attorney and other Private Client related work
Favourite Film:
This is Spinal Tap (Film) and Better Call Saul (TV series)
Favourite Book / Author: The Pillars of The Earth – Ken Follett
Favourite Music / Artist: Metal and classical or anything I can play along to !
One item I would take on my desert island: One of my guitars
Recent feedback:
"Excellent, professional and friendly service. Very happy with the work undertaken and would highly re
commend". Mr and Mrs B, Crosby.
"Richard was very helpful to all the involved family members. He made my mother very comfortable with the whole process. We would certainly recommend him". Mr B, Spain